Custom Packaging & Assembly Services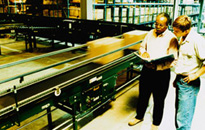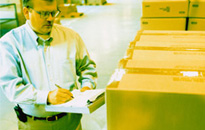 J.T. Snyder Industries, Inc.'s custom packaging and assembly service offers our commercial and industrial clients specialized and individualized packaging of chemicals, soaps, and metallic components. Our hand packaging service is ideal for advertising samples, mailers, small objects, or materials packet filling, envelopes, kits, and boxes. Hand assembly services suit electrical, mechanical, sub assembly, wiring, soldering, and kitting applications. If your products require shipping, mail orders, repackaging, or mailing, we have special handling operations that will meet your needs.
Working primarily with foundries, industrial manufacturers, and the construction industry, our bagging capacity ranges from .5 to 100 lbs. with small capacity packaging solutions that range from 1 oz. to 50 lbs. Our blending and filling operations have a bulk blending capacity of 3000 lbs. to 1.5 cubic yards. Materials can be packaged in tubes, 2 oz. to 20 lb. poly bags, heat sealed, or sewn paper bags, and super sacks. Our services also include semi-automatic and automatic packaging, a choice of closure methods, and small to large production runs with typical lead times of 7-10 days.
Complete details of our custom packaging and assembly service can be found in the following table. If you would like more information, please feel free to contact us.
Portfolio
Custom Packaging & Assembly Service Capabilities
Packaging Of

Chemicals
Soaps

Powders
Detergents
Soil
Cement

Metallics

Granules
Pellets
Sand
Plaster
Hand Packaging

Advertising Samples
Mailers
Packet Filling (Small Objects or Materials)

Envelopes
Kits
Boxes
Mailers
Hand Assembly Operations

Electrical
Mechanical
Sub Assembly
Special Handling Operations
Liquid Blending & Filling

Detergents

Bottles
Jars
Cans
Vials
Jugs
Buckets

Chemicals

Bottles
Jars
Cans
Vials
Jugs
Buckets

Oils

Bottles
Jars
Cans
Vials
Jugs
Buckets
Special Services

Engineering
Chemical Formulations
Packaging Methods & Processes

Raw Material Storage
Warehousing
Drop Shipments
Semi-Automatic & Automatic Packaging

Boxes
Drums
Jars
Packets
Kits
Plastic Bags

Paper Bags
Envelopes
Cans
Buckets
Mailers
Specials
Closure Methods

Heat Seal
Twist Tie
Metal Clip
Staple
Bulk Blending Capacity

3,000 lbs. to 1.5 cubic yards
Bagging Capacity
Small Packaging
Contract Packaging Processes
Packaging Materials and Container Styles

Tubes
Poly Bags (2 oz to 20 lb)

Paper Bags (Heat Sealed or Sewn)
Super Sacks
Custom Packaging for these Product Types
Packaging Equipment/Packaging Automation

Semi-Automatic
Automatic
2 Form, Fill, Seal Machines
2 Auger Fillers

Small Bagger
Large Bagger
Ribbon Blender
Paddle Blender
Size

1 oz Tube to Full Size Super Sacks
Production Volume
Typical Lead Times
Industry Focus